Welcome to Pool Partz LLC
*** WAREHOUSE CLEARANCE SALE ***
LOWEST PRICES OF YEAR - BUY BEFORE PRICE INCREASE IN 2017
THE LOWEST PRICES ON THE WEB!!!
TOP SELLING AUTHORIZED MAYTRONICS DEALER
WEEKLY BLOWOUT SALE - LIMITED QUANTITIES
DOLPHIN S50 - $399!!!
DOLPHIN SUPREME M400 - $799!!!
Every unit has been discounted $$$
No coupons are needed!
FREE shipping on ALL units
CALL/TEXT US AT 732-596-7626
THE PRICE YOU SEE IS THE PRICE YOU WILL PAY!
Free shipping on all orders! Don't be fooled by the competition that
charge shipping and/or handling charges as you are checking out
Dolphin pool cleaners
Welcome to Pool Partz LLC
If you're shopping for an Dolphin pool cleaner, your search is over. PoolPartz.com offers the lowest price anywhere on the web because of the volume of Dolphin robotic pool cleaners that we sell. We pass those savings onto you knowing that a satisfied customer will recommend other customers to our store. We sell on Ebay also but the prices on our website are lower due to the Ebay fees that we must pay for each transaction. Please read our feedback and read about the quality of these units.
WHY BUY FROM PoolPartz?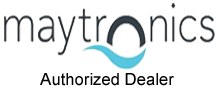 Pool Partz is an authorized reseller of Aquabot and Maytronics line of robotic pool cleaners.
We have sold thousands of Dolphin units over the years.
Pool Partz is a Power seller on EBAY and has a tremendous feedback rating.
Prices on our website are lower here - we pass the savings to our customers.
OUR COMMITMENT TO YOU: we have the absolute lowest prices on the web for robotic cleaners. We offer FREE SHIPPING on every cleaner that you see in our online store and the price that you see on the web site is the price you will pay. No gimmics like shipping, handling or processing fees.
CALL OR SEND US A TEXT MESSAGE
Confused by all the choices out there? If you are, call us now at 732-596-7626 and we will assist you with finding the pool cleaner that meets YOUR needs. No obligation to buy - we want you to know WHAT to look for in a pool cleaner - there is a lot of incorrect information on the web so people end up buying products from companies that spend a lot of money on advertising rather than making an informed decision. We KNOW the robotic pool industry and have thousands of satisfied customers. Why not talk to someone rather than assuming everything you read on the Internet is true? If you aren't confused, we look forward to having you as another satisified customer!